STS President Robert S.D. Higgins, MD, MSHA, and EACTS Secretary General Domenico Pagano, MD FRCS(C-Th), FESC, announced a new strategic collaboration between The Society of Thoracic Surgeons and the European Association for Cardio-Thoracic Surgery on December 12, 2019.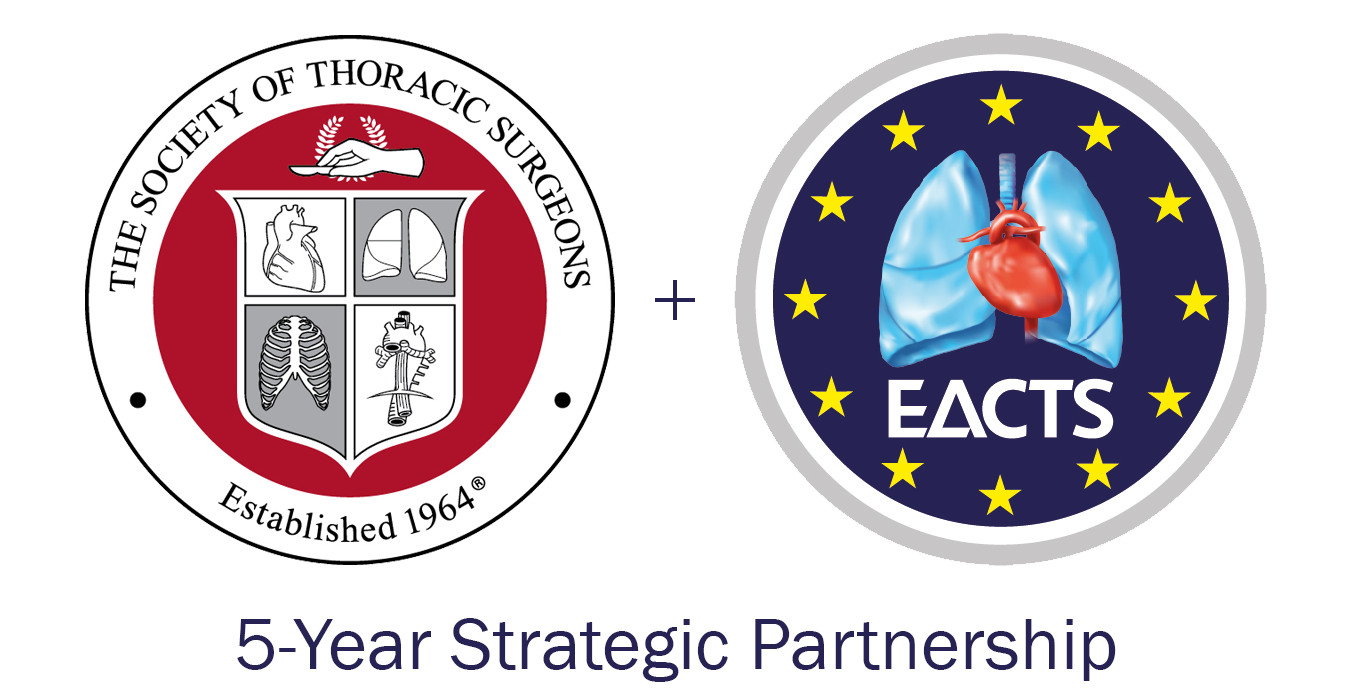 ​
We are very excited to announce a new strategic collaboration between STS and the European Association for Cardio-Thoracic Surgery (EACTS).
Both of our organizations share a commitment to professional excellence and improving the lives of patients with cardiothoracic diseases. In addition, STS and EACTS have a long history of collaboration. As a result, we thought it was time to establish a 5-year strategic partnership focused on expanding our collaborative educational offerings and leveraging the power of our respective clinical data registries for quality improvement and research. 
STS and EACTS recently offered an extremely well-received 3rd Annual Latin America Cardiovascular Surgery Conference, which brought together 300 people from 35 countries to participate in innovative educational sessions, lively discussions, and hands-on activities in Cancun, Mexico. 
Next year, we are planning additional joint conferences in Latin America (Santiago, Chile and Rio de Janeiro, Brazil), as well as other collaborative programs. 
As we move into 2020, we will keep you informed about this exciting partnership and hope that you share our enthusiasm about our two organizations working together even more closely.
---
About STS
Founded in 1964, The Society of Thoracic Surgeons is a not-for-profit organization representing more than 7,400 cardiothoracic surgeons, researchers, and allied health care professionals worldwide who are dedicated to ensuring the best possible outcomes for surgeries of the heart, lung, and esophagus, as well as other surgical procedures within the chest. The Society's mission is to enhance the ability of cardiothoracic surgeons to provide the highest quality patient care through education, research, and advocacy.
About EACTS
The European Association for Cardio-Thoracic Surgery was founded in 1986 with the mission to advance education in the field of cardiac, thoracic, and vascular interventions. EACTS has a membership of 4,000 worldwide including surgeons, cardiologists, perfusionists, VAD coordinators, and allied health professionals.