7:00 p.m. – 8:00 p.m. ET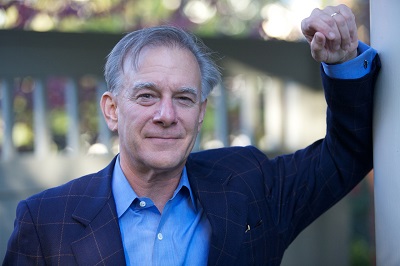 Join STS surgeon leaders and the STS-PAC Board of Advisors for the premier event of the virtual STS-PAC Speaker Series. 
The event will feature foreign affairs columnist for The Washington Post and bestselling novelist David Ignatius. Drawing from more than 40 years of on-the-ground reporting on politics, economics, and the Middle East, Ignatius will address journalistic integrity. 
He'll share his hard-earned knowledge and insights, including building relationships with potential sources, acquiring information, and maintaining objectivity to avoid becoming a partisan voice. During the event, Ignatius will answer participant questions. More about Ignatius can be found below.
Check
If you'd like to contribute by personal check, please make it payable to "STS-PAC" 
and mail to:
     STS Washington Office
     20 F Street NW, Suite 310C
     Washington, DC 20001-6702 


For more information about STS-PAC, or if you have any questions about your contribution, please contact the STS Government Relations staff at advocacy@sts.org or 202-787-1230.
 
---
About David Ignatius
David Ignatius is a globetrotting journalist who has covered nearly every Washington beat, including the Pentagon, CIA, Capitol Hill, and Cyber Command. For more than 15 years, Ignatius has written a twice-weekly column that is published in The Washington Post; his columns also have appeared in scores of newspapers around the world. An NBC analyst and regular guest on Morning Joe, Ignatius also has appeared on CBS This Morning, Face the Nation, and Meet the Press. Ignatius has been praised for his unparalleled understanding of the intelligence world and turned his experiences with the CIA into 10 spy novels.
---
Disclaimer:
Contributions to STS-PAC are voluntary and not tax deductible for federal income tax purposes. You have the right to decline to contribute without any reprisal against your STS membership. Your contribution must be made using a credit card, check or money order, and must be drawn on a personal account to be used to support federal candidates. You must be a US citizen or lawfully admitted permanent US resident to contribute. Federal law requires us to use our best efforts to collect and report the name, mailing address, occupation and name of employer of each individual whose contributions exceed $200 in a calendar year. Federal law prohibits STS and STS-PAC from soliciting contributions from persons outside STS's restricted class. STS's restricted class includes individuals who are dues paying members or non-dues paying members with voting rights, and who are US citizens or lawfully admitted permanent US residents.