STS 2021 featured a new and exciting course series, Immersive Video Experiences. The series includes 16 sessions—five offering an opportunity to get a 360° view of the operating room during a procedure performed by a surgical luminary. 11 "deep dives" highlight various procedures using a combination of video segments and interactive group discussions. Purchasing access includes all 16 sessions. 
STS 2021 Non-Attendees
If you did not attend STS 2021 and would like to purchase separate access to only the Immersive Video Experiences, details will be available soon.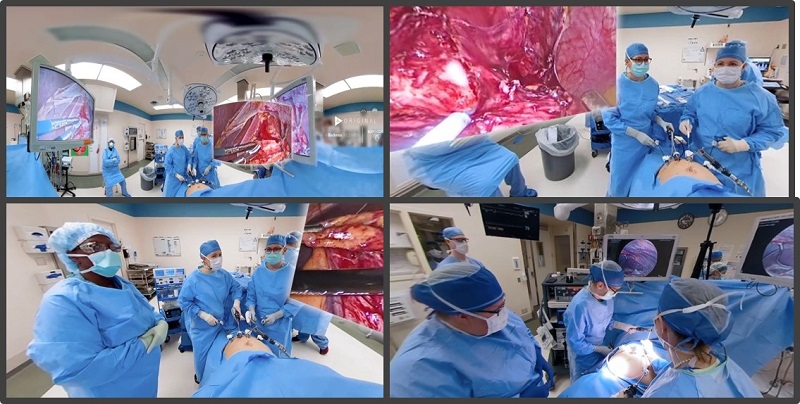 ---
In the OR with… 
Experience a procedure "wheels in" to "wheels out" as a world-class surgeon brings you into an operating room, talks you through his/her thought processes and operative techniques, and demonstrates the difference between good outcomes and masterful ones. Attendees will be able to see who's in the room, how they are positioned, and what equipment they are using—all without traveling to another hospital. A moderator will discuss with the master surgeon critical aspects of the procedure, drive the 360° views, and engage the audience for interactive discussions throughout each session.
Luminaries and Topics
Joseph E. Bavaria, MD
Valve-Sparing Aortic Root Procedure - Reimplantation 

Shanda H. Blackmon, MD, MPH 
VATS Lobectomy 

Robert J. Cerfolio, MD, MBA
Robotic Segmentectomy 

Joseph A. Dearani, MD
Twin Root Replacement with Tricuspid Repair in Congenital Heart Disease

Vinod H. Thourani, MD 
TAVR and TMVR

 

Pradeep K. Yadav, MD 
TAVR and TMVR
---
Deep Dives into…
To complement and expand upon the 360° video topics, the series also will include 11 sessions in  which experts will take attendees on a "deep dive" into a particular procedure, showing video clips of procedure nuances and engaging the audience during interactive discussion periods. 
Sessions include:
Atrioventricular replacement strategies in neonates and infants
Chest wall reconstruction after tumor resection
Essentials of TAVR
Minimally invasive esophagectomy
Minimally invasive mitral valve surgery
Navigating initial nights on call as a resident
Robotic lobectomy
Ross and Ross-Konno procedure–preventing neoaortic root dilatation
Transseptal puncture for surgeons
Valve-sparing aortic root procedure reimplantation
VATS lobectomy