Description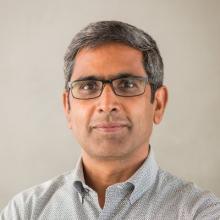 Dr. Michael Maddaus, host of The Resilient Surgeon, joins Satchin Panda, PhD, professor at the Salk Institute and author of The Circadian Code, for a fascinating conversation on the health benefits of time-restricted eating and how it affects the body on the molecular level.
Learn more about STS's member wellness resources.
Check out part 2 of this episode, in which Dr. Panda discusses how to put time-restricted eating into practice.