Location
Virtual Workshop
The 2022 STS Coding Workshop: Best Practices for Cardiothoracic Surgery is a 2-day virtual event that will provide cardiothoracic surgery coders, surgeons, and all billing professionals with the latest coding and reimbursement updates affecting cardiothoracic surgical practices. This hybrid-format event will feature both pre-recorded online lectures and live, virtual Q&A and discussion with scenario-based questions, challenging coding examples, and attendee interaction. Attendees will receive access to more than 12 hours of on-demand lectures to view in advance of the Q&A sessions.
Sign up to receive event updates and be notified when registration opens.
Live Q&A and Discussion Schedule
Friday, February 18, 2022
4:00 p.m. – 4:15 p.m. ET
Welcome and Introductions
4:15 p.m. – 5:15 p.m. ET
Adult Cardiac Q&A 
V. Seenu Reddy, MD and Stephen Lahey, MD
5:15 p.m. – 6:00 p.m. ET
Congenital Cardiac Q&A
James D. St. Louis, MD, Joseph Turek, MD, and Jeffery Jacobs, MD
6:00 p.m. – 6:45 p.m. ET
Vascular Surgery Q&A
Sunita Srivastava, MD 
Saturday, February 19, 2022
10:00 a.m. – 10:45 a.m. ET
General Thoracic Q&A
John Howington, MD
10:45 a.m. – 11:30 a.m. ET
Esophageal Q&A
Francis Nichols III, MD
11:30 a.m. – 12:00 p.m. ET
Break
12:00 p.m. – 1:30 p.m. ET
E/M, Critical Care, Telehealth Q&A 
Aaron Cheng, MD, and Julie R. Painter, MBA, CCVTC, CPMA
1:30 p.m. – 2:00 p.m. ET
Physician Documentation Q&A
Scott C. Silvesty, MD, Sanjay Samy, MD, and Francis Nichols III, MD
On-Demand Content

Registrants will receive access to these recorded lectures approximately two weeks prior to the live sessions and are encouraged to view the content in advance of the discussion. The recordings are short and topic-specific to enable attendees to locate desired content easily. 

Coding for Adult Cardiac Surgery
V. Seenu Reddy, MD

Musculoskeletal Procedures
Pacemakers, Implantable Defibrillators and Other heart monitoring Devices
Heart and Great Vessel Surgeries
TAVR Procedures
VAD Procedures
ECMO
Transplants

Stephen Lahey, MD

CABG & Related Procedures
Aortic Valve Procedures 
Mitral Valve Procedures
Pulmonary and Tricuspid Valve Procedures
Maze Procedures

Coding for Congenital Cardiac Surgery
James D. St. Louis, MD

Congenital Cardiac Valve Procedures 
Other Congenital Procedures

Joseph Turek, MD 

Aorta, Pulmonary and Other Artery Procedures 
Complex Cardiac Anomalies

Jeffery Jacobs, MD

Documentation, Coding Tips, and Considerations for Vascular Surgery

Sunita Srivastava, MD

TEVAR 
EVAR 
FEVAR 
Thromboendarterectomies/embolectomy/thrombectomy 
Selective catheterizations and angiographies 
Selective venous access procedures 
AV Fistula procedures 
Angioplasty/stenting

General Thoracic Surgery Coding for Thoracic Procedures and Surgery
John Howington, MD

Musculoskeletal procedures 
Open tracheal and bronchial procedures
Bronchoscopy procedures 
Pleural procedures
Open lung resections and related procedures
Thoracoscopic lung resections and related procedures
Other open thoracic surgery procedures  
Other endoscopic/thoracoscopic thoracic surgery  
Pericardial procedures 
Mediastinal procedures
Thymectomies

General Thoracic Surgery Coding for Esophageal Procedures and Surgery

Francis Nichols III, MD

Endoscopic esophageal procedures 
Surgical esophageal resections 
Esophageal hernia surgeries 
Other esophageal procedures 
Diaphragmatic procedures 

Evaluation and Management Coding for Cardiothoracic Surgery 

Aaron Cheng, MD

E/M office/outpatient codes
E/M consultation codes
E/M hospital inpatient codes
E/M Observation codes 
E/M Prolonged services codes  
E/M Critical care codes 

The Role of the Physician in Documentation and Reimbursement

Scott C. Silvesty, MD

Overview of Physician and Hospital Reimbursement

Sanjay Samy, MD

Documentation Considerations and Strategies

Francis Nichols III, MD

Coding and Documentation Tips to Achieve Maximum Reimbursement
---
Target Audience
Cardiothoracic surgery coders, surgeons, office managers, medical billing specialists, physician assistants, nurses, and anyone else involved in the coding, reimbursement, and compliance efforts for the cardiothoracic surgery team.
Learning Objectives
Upon completion of this activity, participants should be able to:
Identify new CPT codes, updates, and payment policies affecting cardiothoracic surgery coding for 2022
Describe and identify the documentation necessary to support relevant diagnoses, services rendered, and medical necessity for a patient encounter
Explain the importance of specificity and identification of services provided in a patient encounter
Define coding and reimbursement criteria in order to identify and capture relevant documentation elements efficiently
Describe common coding issues for each subspecialty and how they should be reported and resolved
Discuss the 2022 changes to the E/M codes and guidelines
Interpret the necessary documentation and regulations relevant to critical care and cardiothoracic surgery E/M services 
Pricing
 
Early Bird 
(through Jan. 7, 2022)
Standard
(Jan. 8 – Feb. 19)
STS Members and Their Employees*
$225
$275
Non-Members and Staff Unaffiliated with an STS Member
$275
$325
*An STS Member ID (6 digits) is required to receive the discounted member rate. Database participation is not the same as STS membership. A Database participant ID is different from an STS Member ID. For help with an STS Member ID, please contact Member Services. 
---
Accreditation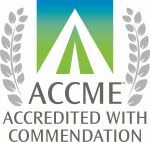 The Society of Thoracic Surgeons is accredited by the Accreditation Council for Continuing Medical Education (ACCME) to provide continuing medical education for physicians. Physician Assistants (PAs) may claim AMA PRA Category 1 Credits™ for completing this activity. 
The number of available credits and instructions for claiming credit will be shared closer to the event.
Continuing Education Credits
STS is currently seeking approval from AHIMA and AAPC for Coding CEUs. Additional information will be provided upon approval from the accrediting bodies.