Image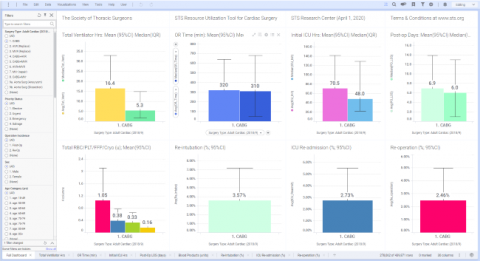 The COVID-19 pandemic has significantly constrained hospital resources, making informed resource allocation decisions more important than ever. To assist its members and other health care providers in triaging adult cardiac surgery cases, STS has developed an interactive resource utilization prediction tool.
The power behind the STS Resource Utilization Tool is 440,000 de-identified patient records from the STS Adult Cardiac Surgery Database from 2018 and 2019.
Displaying outcome metrics such as time in the operating room, time on the ventilator after surgery, ICU and hospital lengths of stay, and expected number of blood product units likely to be needed, the tool allows you to estimate the resources your hospital will need for your patients.