Overview
Your Career Journey Starts Here
In the early stages of your CT surgery career, one of the most important things you can do is partner with an organization that will help you broaden your skills, connect with peers and mentors, and take care of your health and wellbeing. These are the fundamentals of career development that will help you  
land the job you want,
deliver the highest quality of patient care,
develop leadership skills and increase your visibility within your practice setting among your peers,
make smart, strategic career decisions, and
connect and network with other surgeons.  
STS has what it takes to be that partner. Here you'll find extensive professional development programs offering a wide variety of learning opportunities - from finding your first job and receiving fellowship awards to leading in the OR and becoming a voice on Capitol Hill where together we advocate for quality improvement and patient safety.  
STS's resources and activities are developed and designed by surgeons for surgeons. At STS, you can find the support you need to thrive starting today and continuing through your CT surgery career. 
Join STS as a Surgeon Member for career-enhancing resources, complimentary subscriptions to The Annals of Thoracic Surgery and other publications, advocacy efforts, discounts on the STS Annual Meeting, and more. If you're not already a member, apply today.
Education
STS offers a variety of high-quality, timely, and relevant opportunities for in-person and online learning. These include conferences, webinars, e-learning modules, and online courses. Some of these opportunities are available for free; others require purchase. STS members receive discounts on programs offered for purchase.  
Early Career Webinar Series
The quarterly STS Early Career Webinar Series provides fundamental information for successful career development in an out of the operating room. Surgeons from academic, private practice and hospital settings share practical information and personal insights on a broad range of topics from how to negotiate a contract and manage one's finances to coping with second victim syndrome and supporting one's OR team. These learning opportunities will help early careerists land the job they want, deliver the highest quality patient care, develop leadership skills, make smart strategic career decision, and connect and network with other surgeons. 
Blogs and Publications
The Career Development Blog features posts written by early career STS members on topics relating to the specific career needs of surgeons in the first years of practice. Read selections from the blog and other STS publications for latest news, events, networking, and education opportunities for early careerists.
Podcast Episodes
STS offers a variety of podcasts that feature surgeons and other professionals discuss topics to that will help optimize your performance in and out of the OR.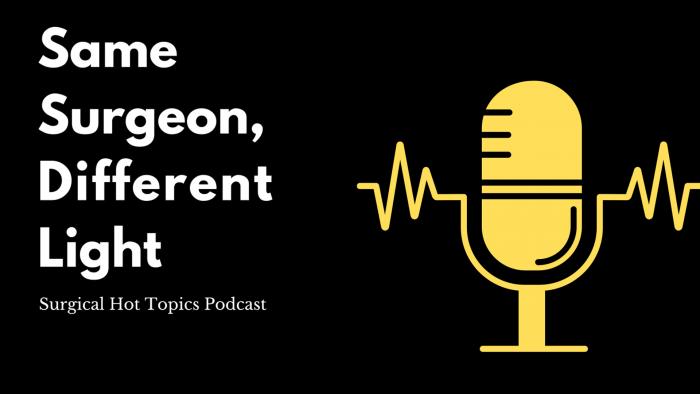 Same Surgeon, Different Light: Drs. Fatima G. Wilder and Asishana A. Osho
Two first-year faculty at Boston hospitals share their upbringings, early career challenges, and aspirations for the cardiothoracic surgery profession.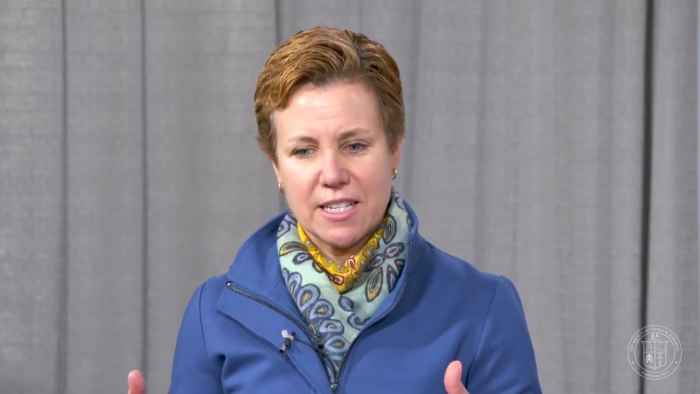 Strategies for Surgeons to Prevent Burnout
An expert panel discusses strategies to avoid burnout, a significant concern among cardiothoracic surgeons.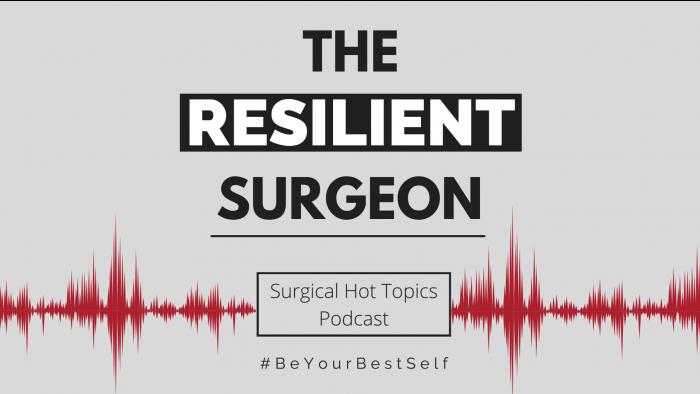 The Resilient Surgeon: Dr. Christopher Barnes
A deep dive into the impact of sleep deprivation on leadership performance and behavior, as well as its effects on interpersonal relationships. 
Listen to the Episode
Mentorship
Designed for STS members at any career level, the Mentorship Program connects professionals seeking career advice and other guidance. Early career surgeons can request mentorship from a more seasoned professional–as well as apply to mentor a trainee seeking guidance. Provide your contact information and notate your practice type and areas of interest (e.g., practice building, clinical research, contract negotiations) to assist in creating the best mentor/mentee match.
Fellowships, Awards, and Scholarships
The Thoracic Surgery Foundation (TSF), the charitable arm of STS, provides research awards and grants aimed at developing the skills of early career surgeons, both as surgeon-scientists and health policy leaders, as well as scholarships for trainees and early career surgeons to attend various STS in-person events. 
Ethics Forum Scholarships
The Cardiothoracic Ethics Forum, a joint STS and AATS project, offers scholarships in amounts up to $10,000 for cardiothoracic surgeons to obtain formal training in biomedical ethics.
Advocacy Scholarships
These scholarships cover reasonable travel and meal expenses associated with attendance at an STS Advocacy Conference in Washington, DC.
Health Policy Scholarship
STS and the American College of Surgeons offer an annual scholarship to subsidize attendance and participation in the Executive Leadership Program in Health Policy and Management at Brandeis University.
Social Media Outreach
Connect with the Workforce on Career Development members on X (formerly Twitter) @CTSurgCareers, and join quarterly TweetChats, during which Society leaders discuss early career issues in an open social media forum. The most recent TweetChat, "Financial Toxicity," took place on Wednesday, August 23. Moderator Dr. Joseph Phillips (@jdphillipsMD) led a conversation on how rising healthcare costs are impacting healthcare systems and patients. Use the hashtag #CTCareers to follow the conversation. 
Note: The opinions expressed in this X/Twitter feed are those of its contributors and do not necessarily reflect the views of The Society of Thoracic Surgeons.
Videos
Watch videos for focused discussions on topics that range from clinical scenarios to lively debates and roundtable discussions.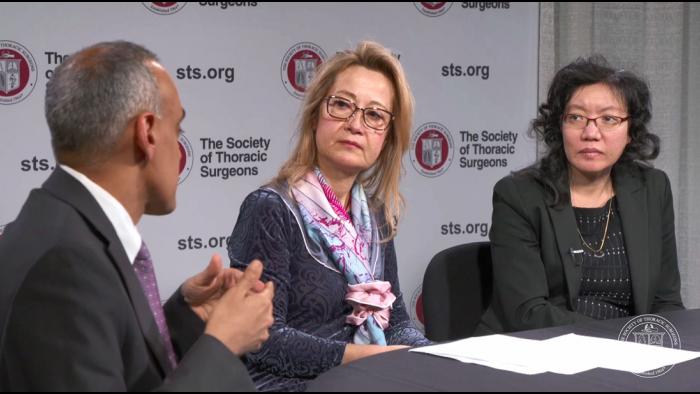 Young Professors: Insights and Tips for Early and Mid-Career Faculty
A discussion: how to balance clinical work with the scholarly activities that are necessary for promotion in a modern academic medicine environment.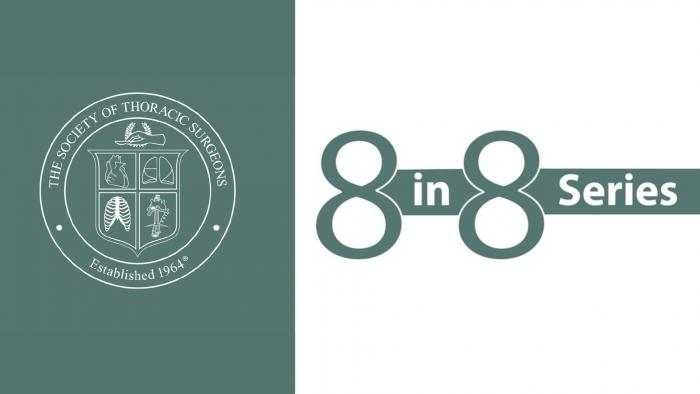 8 in 8 Series: How Cardiothoracic Surgeons Are Reimbursed
 A look at the basics of surgeon salary and compensation, plus two types of reimbursement models.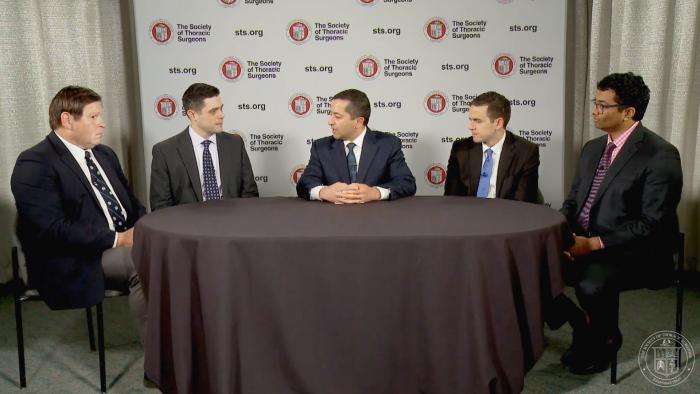 Finding Your First Job in Cardiothoracic Surgery
Tips on making a good impression during an interview, making sure that the job is a great fit, how to find the best career resources, and how to engage and maintain good mentors.