Why Is Advocacy Essential?
The Society of Thoracic Surgeons is the only organization in Washington, DC, specifically dedicated to representing the interests of cardiothoracic surgeons and their patients.
Through decades of advocacy, STS has helped guide policymakers on key challenges created by the rapidly evolving health care environment. Our relentless efforts ensure that the interests of STS members and their patients are effectively represented before influential entities such as the US Congress, federal agencies, and various healthcare coalitions.
Learn STS' 2023 advocacy priorities.
How to Get Involved
STS members can easily contact their legislators about pressing issues through the new STS grassroots advocacy site. Log in to read about key issues, locate your elected officials, and send personalized messages about the causes that concern cardiothoracic surgeons and their patients.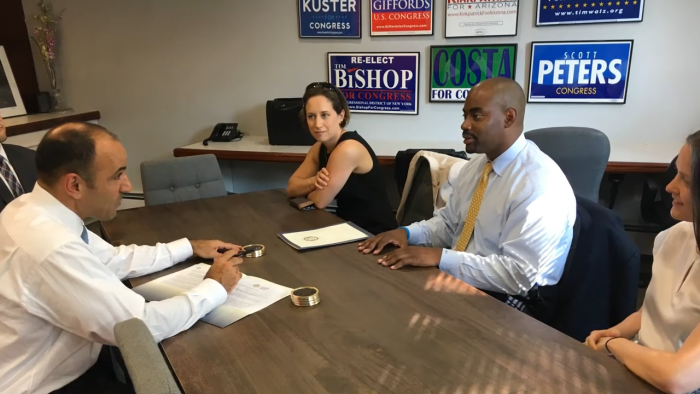 Key Issues
Active engagement and involvement by STS members at the grassroots level is crucial for the collective success of cardiothoracic surgery.
STS-PAC
Image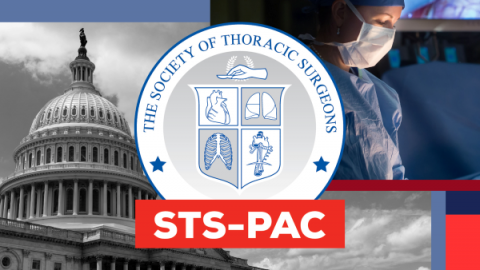 The STS-PAC is the only political action committee that exclusively represents and fights for cardiothoracic surgeons and their patients in Washington, D.C.
When STS members* contribute to the PAC, the STS-PAC Board of Advisors approves support in a nonpartisan way for candidates and elected officials based on their advocacy priorities, roles on committees of jurisdiction, and relationships with STS members. When pro-cardiothoracic surgery candidates win elections, they bolster the presence of our allies on Capitol Hill and help advance STS priorities. 
* Contributions to STS-PAC are voluntary and not tax deductible for federal income tax purposes. You have the right to decline to contribute without any reprisal against your STS membership. Your contribution must be made using a credit card, check or money order, and must be drawn on a personal account to be used to support federal candidates. You must be a US citizen or lawfully admitted permanent US resident to contribute. Federal law requires us to use our best efforts to collect and report the name, mailing address, occupation and name of employer of each individual whose contributions exceed $200 in a calendar year. Federal law prohibits STS and STS-PAC from soliciting contributions from persons outside STS's restricted class. STS's restricted class includes individuals who are dues paying members or non-dues paying members with voting rights, and who are US citizens or lawfully admitted permanent US residents.