By Mahnoor Imran, MD  | June 23, 2022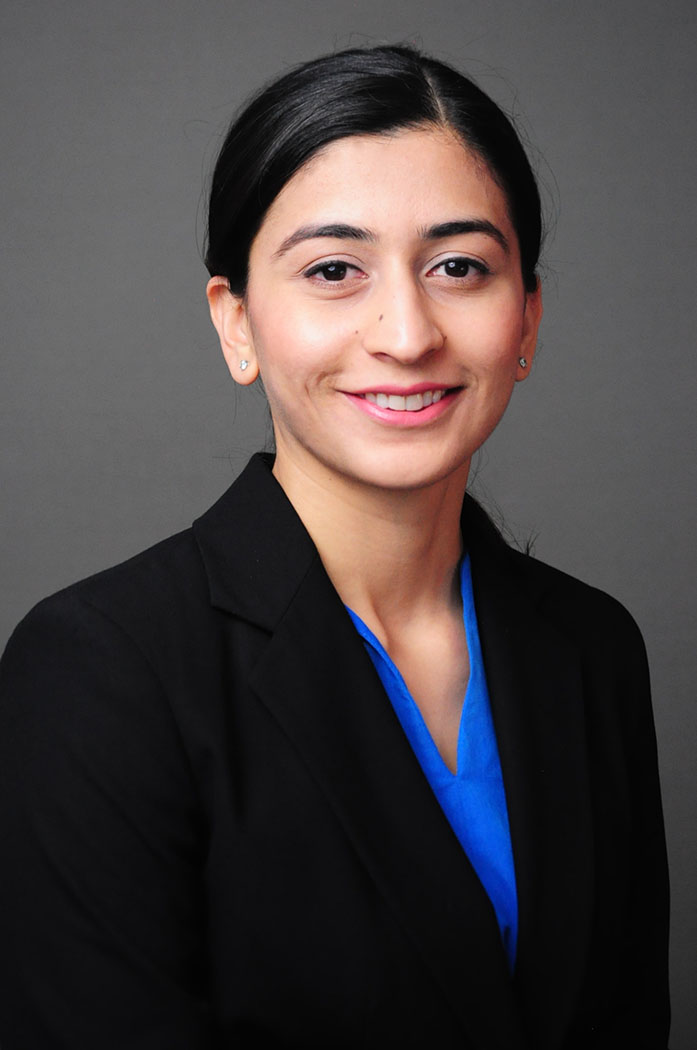 My journey to becoming an Integrated cardiothoracic surgery resident can be defined by one overarching truth: when people told me I couldn't, I did it anyway. 
Born and raised in Karachi, Pakistan, I repeatedly was told—by not only my family and colleagues but by my attendings—that becoming a female cardiothoracic surgeon was a pipe dream. But I knew at my core I would find my way to the operating room. I was going to be a surgeon one day and train in the US. 
As expected, this was no easy feat. In my journey, I have encountered known knowns and known unknowns. But most importantly, I also experienced many unknown unknowns.      
Let's start with the known knowns: 
I am an international medical graduate (IMG) currently training in the US.
The year I applied for residency there were 1,432 categorical general surgery (GT) and 37 integrated thoracic surgery positions. IMGs filled 69 GT positions and two integrated thoracic surgery positions.
At the time of my application, two people in the history of my medical school had matched into surgery in the US.
At the beginning of my journey, I did not know: 
I would not follow the traditional path from medical school to residency. Instead, I would take many detours along the way that would lead me to mentors who I didn't know I needed and a specialty I didn't know I wanted.
In March 2020, I would be one of four IMGs to match into an integrated thoracic surgery program in the US.
If I could go back, there are a few things I'd tell my younger (and very stressed out) self about these unknowns:
It is not uncommon for an IMG to spend a few years after medical school establishing themselves in the US prior to matching into a surgical residency.
This can be done through sub-internships, observerships, and research fellowships. My time after graduation was spent taking my United States Medical Licensing Examination, pursuing a postdoctoral fellowship in cardiac surgery and completing a preliminary year in general surgery. This route allowed me to strengthen my application and gain clinical experience in the US by exposing me to a medical system with which I previously was unfamiliar. 
I chose to purse a research fellowship after medical school for similar reasons. It helped me establish a network in the US and meet and work with phenomenal surgeons. It was because of my research time that I was first exposed to cardiac surgery—a specialty I had not considered during medical school. 
My first time around, I matched into a preliminary year in general surgery, but I did not see this as a failure. Most IMGs complete a preliminary year before matching into a categorical program and use it as an opportunity to get a foot in the door.
Some detours can teach you lifelong lessons.
The first and most important is to never underestimate the power of good mentorship. My research fellowship mentor, Dr. John Elefeteriades, single-handedly changed my career trajectory by inspiring me to pursue cardiac surgery. He allowed me the opportunity to gain research and clinical experience, and he supported my residency application (twice). 
Mentors don't have to be in the specific field that you are planning to pursue. My strongest supporters during my preliminary year were not cardiac surgeons. 
The first step is to actively seek out mentorship. Good mentors help guide you through clinical, academic, and personal growth. They also may not provide help that isn't asked for, so meet with as many people as you can and discuss your goals with them. I've found that 99% of the time people will either offer help or point you in the right direction. 
I also would remind myself to be open to new places and experiences.
As an IMG, it's best to cast a wide net when applying for sub-internships, postdoctoral fellowships, and residency, as there are many training tracks for cardiothoracic surgery. Learning about and exploring all of them will help you discover the right fit for you. 
While there are many paths to becoming a cardiothoracic surgeon, my route allowed me to explore things I never thought I would, form connections with people who I never would have met otherwise, and end up exactly where I was meant to be.