Key Points
Finding and cultivating a niche in cardiothoracic surgery can lead to professional satisfaction and added value for your hospital, patients, community and field. 
Ideally, the niche you select should bring together your clinical, academic, and advocacy interests into one well-aligned career strategy.
There are several steps you can take to identify your area of interest, build a patient base, form strategic partnerships, and get recognized.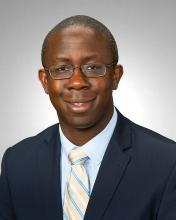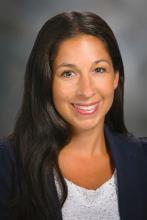 Finding and cultivating a niche in cardiothoracic surgery is an important means of augmenting one's professional satisfaction, as well as adding value to the hospital, patients, community, and field. There are several relevant considerations in selecting your niche—but once you've decided on a pathway, you need to spread the news. In other words, now that you've got a niche, how do you get recognized for it? 
Ideally, the niche that you've selected will bring together your clinical, academic, and advocacy interests into one well-aligned career strategy. Getting recognition in each of these areas as a champion or expert will help augment your visibility for your niche. 
Building a patient base
Whatever your area of interest, it's critical to clarify the source of patient referrals for the disease process. Is this already an abundant population in your group practice? If so, establish yourself as the point person among your partners and be transparent about your desire to build this area of the practice. Or create a new niche that has not been previously established in your group practice or region. 
When creating a niche, consider if there is room to grow a patient cohort. Identify the gatekeepers and discuss with them your interests and visions for the future. Make yourself available to discuss potential referrals and eagerly accept consultations from other stakeholders in the disease process.  
If you're developing a niche in minimally invasive valves, this may mean finding the cardiologists who provide most of the valve referrals. If you're interested in colorectal pulmonary metastatic disease, you'll want to identify a GI medical oncologist who sees those patients for systemic therapy. If you want to do arrhythmia surgery—find colleagues who are seeing these patients medically. Sometimes it means finding other surgeons whose practices span your area of interest, whether it's engaging spine surgeons for tumors of the ribs/vertebrae or MIS/bariatric surgeons for shared practices in benign esophageal disease. 
Ideally, you want to find several co-champions in several supporting fields, such as cardiology, pulmonology, gastroenterology, pediatrics, medical oncology, radiation oncology, interventional radiology, or pathology, to establish your niche and build a patient base. Work with collaborators and gatekeepers by addressing these key questions: 
•    How can you help support their existing practice?
•    How can you help grow the practice further? 
•    What can you do to be available, get in the game, and help? 
•    Are there clinical conferences or working groups for this patient group?
Establishing partnerships for research
Beyond the fundamentals of creating a niche, you'll want to evaluate the outcomes of your interventions. Your analyses may range from QI projects in private practice systems to clinical and translational research, depending on your involvement in academia and your job description.  In any case, having partnerships for research is crucial. 
In many circumstances, these partnerships may be the same folks you've identified as clinical collaborators. Use these relationships to bolster your shared academic and quality improvement goals. Moreover, don't hesitate to look beyond the immediate clinical workspace to find others who can help supplement your efforts. Think outside the box—engage the support and interest of basic scientists, statisticians, data analysts, AI experts, policymakers, and philanthropists.   
Publicizing/advertising to the public
So, you've found a way to bring patients to your practice through the gatekeepers, but can you do more to bring patients to your institution and make them know that this is your special interest? Work with publicity and marketing folks from your place of employment to identify if this might be a programmatic priority. Low resource projects, such as a website buildout or promotional flyers, can help spread the world.
Even in the absence of such support, work on your own social media campaign! Use hashtags and handles to involve stakeholders and advocacy groups to make them aware of your offerings. By being a continuous presence online, either through having an informative patient education website or commenting on relevant papers and presentations on social media, you will begin to be recognized as an expert—by the lay people, patients, and your specialty!
Get involved in Tweet chats through thoracic surgical groups, such as #TSSMN and #CTCareers, but also consider engaging groups like Lung Cancer Social Media (#LCSM), cardiology groups, heart failure groups and pediatrics groups. 
Finding external collaborators
One of the benefits of getting involved in social media activities related to your niche is that you can find common interests with folks outside of your network but in the same specialty or others. Share your research and clinical interests, fascinating cases, etc., and comment on others. Read our specialty's journals, such as the Annals of Thoracic Surgery, and identify others' work that aligns with yours. Don't be afraid to reach out. 
Likewise, attend conferences, such as the STS Annual Meeting, or other specialized meetings, such as the STS Advocacy Conference.  Listen to experts in the niche and participate in the scholarly discourse.  Ask questions and follow up with presenters. Put yourself out there. 
Getting recognized at the organizational level
How do you get other leaders in CT surgery to pin you as the expert in this area? First, share your experiences. Whether it's submitting surgical videos of new techniques or presenting and publishing your work, put your name out there. And when you do present or publish something, use social media to promote yourself and make your name one that comes to mind in association with your niche.  
Look into specialty organizations for committees dedicated to your area of interest as well as relevant committees and working groups at the local level. Familiarize yourself with the timeline for self-nominations for these committees and ask others to recommend you. Provide them with details as to your interest and how you would add value to these committees. In the absence of named positions in leadership bodies, you can identify other efforts and activities relevant to your interest and ask how you can help or participate ⌐ whether it's moderating a webinar, helping with a consensus statement, or putting together a working group for moving the needle forward.
You've picked your niche and now you're ready to step up as a leader in this realm!