Key Points
Make sure you have the basic elements to get you started including access to a clinical database, negotiated time for research, and funding.
Organize a team that consists of other cardiothoracic surgeons and researchers in your group and/or physician in closely related fields.
Find good help from residents, medical students, and undergraduates.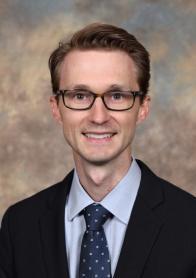 As cardiothoracic surgeons, we are used to leading and working in teams, whether it is in the operating room or at a multidisciplinary conference. Conducting clinical research requires the same collaborative effort. Developing a productive clinical research portfolio is important for many early career surgeons. This can be straightforward if you join a division or department already doing clinical research that is well aligned with your interests. However, this is not the case with every job. This article will explain how to develop successful clinical research through collaboration.
The Essentials
To get started you will need a few basic elements—a clinical database is one. Most divisions or departments will have some sort of institutional database of operations that are being performed. If not, developing a prospective database for the patients you are operating on is a great idea. But it will take time to accrue patients and follow long-term outcomes. Obtaining access to a national database is an excellent way to get things jumpstarted. There are many options depending on your clinical and research interest (e.g., the National Cancer Database, National Inpatient Sample, Medicare Claims Data).
The STS National Database is a great resource for early career surgeons. Data can be obtained through the STS Participant User File (PUF) Research Program. In this program, data are available to participants in the STS National Database for a fee, and the research is performed independently at the investigators' institutions. There are also opportunities for STS funding for research projects through the Society's Access and Publications (A&P) Program. Research proposals can be submitted biannually and, if accepted, statistical analysis is performed at an STS-approved data analytic center.
Two additional essential components not to overlook are time and money. Most surgeons' contracts are heavily focused on clinical productivity, so it is important to negotiate for a dedicated research percent effort. It might be difficult to have "protected" time, but at least having a percentage of your overall effort dedicated to research will offset some clinical productivity goals. Many national databases and most statistical support have costs associated so, again, negotiating for this funding in your contract is important. 
Organize a Team
After establishing the essentials, assembling a collaborative team is the next step. This part can be easy if there are surgeons and researchers in your cardiothoracic group that share a similar interest to your clinical research. If not, teaming up with people outside cardiothoracic surgery can help build this team. Physicians who work in closely related specialties such as cardiology, medical and radiation oncology, anesthesiology, and critical care are natural partners.
Physicians in the general surgery department are also an excellent resource. They share many clinical interests and face similar challenges to our specialty when conducting clinical research. They can also serve as mentors both in and out of the operating room. Explore your institution to learn about health services research groups or collaboratives that already exist. Joining these groups can help streamline the process of getting clinical research started and create a great network for future collaboration.
Access to a biostatistician is another important aspect. A biostatistician can assist with study design, data analysis (which can be complicated with some large national databases), and statistical analysis. Early involvement is critical and can help avoid key methodological errors.
Find Good Help
As surgeons, our time is a limited commodity, so finding help is critical to success. Institutions offer numerous programs where collaboration in clinical research is possible. Identify cardiothoracic or general surgery residents, medical students, and undergraduates to help. Many students are often required to engage in research as part of their curriculum and are actively pursuing research projects. This can be a great opportunity to develop a meaningful mentor-mentee relationship with what could be the next generation of cardiothoracic surgeons. Additionally, be open to broader opportunities. Students in other disciplines can bring a unique set of expertise in areas such as engineering, biomedical informatics, environmental health, and public health. Hospital pharmacy and intensive care units are also accustomed to quality improvement projects, which can be used for clinical research. 
The bottom line is that collaboration can lead to research projects that you may not have considered on your own. Keep your eyes open for collaboration, and potential opportunities will continue to expand—ultimately leading to successful clinical research.  
The opinions expressed in this article are those of the author and do not necessarily reflect the views of The Society of Thoracic Surgeons.