Identifying a Niche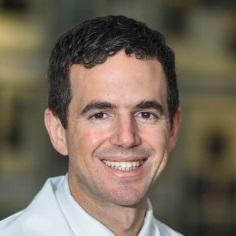 Having a niche in cardiothoracic surgery as a junior faculty member is critical. Your recent training has given you experience with technologies and innovations to which your new employer may not have access, making you valuable to your team and your patients.
A niche is easiest to develop in your last year of training or as an advanced fellow, and it can be nurtured through conferences and collaboration with mentors and industry. Niche areas include general thoracic topics such as robotics, minimally invasive esophagectomy, endoscopic procedures, and lung transplantation; adult cardiac surgery niches include aortic, interventional, robotics, transplantation, heart failure, and minimally invasive surgery. Your choice often becomes evident during your training as something you are interested in and that focuses on an area of need. It also can arise from a particular job offering that requires you to develop a certain expertise prior to joining the group.

A niche is most powerful when it is not just a specific technique, but a body of knowledge. For instance, you may be a general thoracic surgeon with a strong interest in lung cancer. Your niche may not only lead you to minimal-access techniques for lung resections, but also to screening programs, outreach, and perioperative quality initiatives.
A niche is most powerful when it is not just a specific technique, but a body of knowledge.
If your area of interest is aortic disease, you may not only learn and offer patients endovascular procedures, but you also may conduct research and provide screening, follow-up, and emergency transfer protocols. Similarly, in transplantation, you might become an expert in ex vivo perfusion technologies or extracorporeal membrane oxygenation, as well as be able to add value through outreach, research, minimal-access techniques, and quality improvement protocols.
The Importance of Leadership
In addition to developing your niche area, junior faculty also need to show leadership and interpersonal skills. You will communicate with a wide variety of people—administrators, patients, coordinators, physicians, mentors, students, industry personnel, researchers, and others—as you introduce or develop an innovative concept.
It is important to begin slowly, carefully, and with lots of buy-in from everyone around you. Remember that certain procedures may be challenging and require time and effort to develop. Your value comes from infusing your program with energy and an exciting new outlook, while at the same time allowing partners and mentors to help navigate and mitigate risk.
It also is important not to let the niche dominate your interests too early. You should maintain a versatile practice while nurturing and displaying your expertise in a niche area. Overall, cultivating your niche will bring you professional satisfaction, as well as add value to your hospital, patients, community, and the field as a whole.
The opinions expressed in this article are those of the author and do not necessarily reflect the views of The Society of Thoracic Surgeons.