Key Points
Any US breach of the debt limit could potentially disrupt the healthcare system. 
Without federal funding, Medicare and Medicaid reimbursements could be at risk.
Those who utilize services funded through government support, such as the Affordable Care Act or the Veterans Administration, could be affected.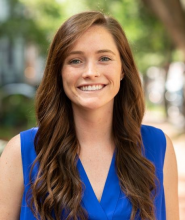 Recent analyses by both the Congressional Budget Office and the Department of the Treasury suggest the United States is rapidly approaching the date at which the government will no longer be able to pay its bills, resulting in a breach of the debt limit for the first time in history. Any breach of the debt limit could have a substantial impact on the healthcare system.
Medicare & Medicaid
Experts have warned that Medicare and Medicaid payments to providers could be delayed if a debt ceiling deal is not reached. The STS recognizes that even a short disruption of reimbursements from government payors would be challenging for practices around the country since Medicare alone accounted for 26% of spending on both hospital care and physician services in 2021. 
Beyond hospitals, skilled nursing facilities and other long-term care providers may also see disruptions as they rely heavily on Medicaid for coverage of their services. In 2020, Medicaid paid 54% of the more than $400 billion spent on long-term care, according to the report.
In the event of a debt limit breach, it is possible that the money withdrawn from payroll taxes for Medicare could potentially sustain the program, but it is not clear how long that would last, and would not be a long-term solution.
The Affordable Care Act
Private insurance companies that participate in the marketplace established by the Affordable Care Act would not be immune from the fallout of a breach in the debt ceiling. Some plans operating in the individual marketplace might have reserves to keep paying claims in the short term if their government support does lapse, but it is unlikely that all plans will have adequate reserves. Individuals seeking coverage on the marketplace might instantly see their premiums increase due to a lack of stable government support.  
Veterans Affairs Care 
Another program funded by the government that would be impacted is the Veterans Health Administration. If a breach in the debt ceiling causes government funding to be constrained, some experts question whether the VA healthcare system could continue to operate effectively. For example, it is unclear whether the VA would be able to continue to retain and compensate their staff.