STS 2021, Day 3 — Performance comparisons in aortic valve bioprostheses, the merits of surgical versus transcatheter procedures, and long-term outcomes—including new data from the COMMENCE trial—are up for discussion during today's Aortic Valve/TAVR session. 
Jolian Dahl, MD, MSc, a cardiothoracic surgery resident at the University of Virginia School of Medicine in Charlottesville, will present research demonstrating differences in the performance between two brands of aortic valve bioprostheses. The results suggest that one prosthesis, despite superior postoperative mean gradients, may carry an increased risk of intermediate structural valve degeneration, possibly driven in part by sudden transvalvular regurgitation.
In patients with preoperative atrial fibrillation, the addition of surgical ablation to surgical aortic valve replacement (SAVR) provides beneficial outcomes. Because ablation is not performed with transcatheter aortic valve replacement (TAVR), researchers from the University of Pennsylvania in Philadelphia hypothesized that preoperative atrial fibrillation may represent a subgroup of patients who could benefit from concomitant ablation compared with receiving TAVR alone. 
Also on the table is a comparison analysis of aortic valve operations using limited right-anterior thoracotomy incisions versus TAVR, presented by Ryan J. Vela, MD, from The University of Texas Southwestern Medical Center in Dallas. James Yun, MD, PhD, from the Cleveland Clinic in Ohio, will discuss data on subsequent cardiac operations that occur in patients who have undergone TAVR, and Christopher T. Ryan of Baylor College of Medicine in Houston will examine operative mortality and operative risk in patients undergoing AVR for chronic aortic insufficiency.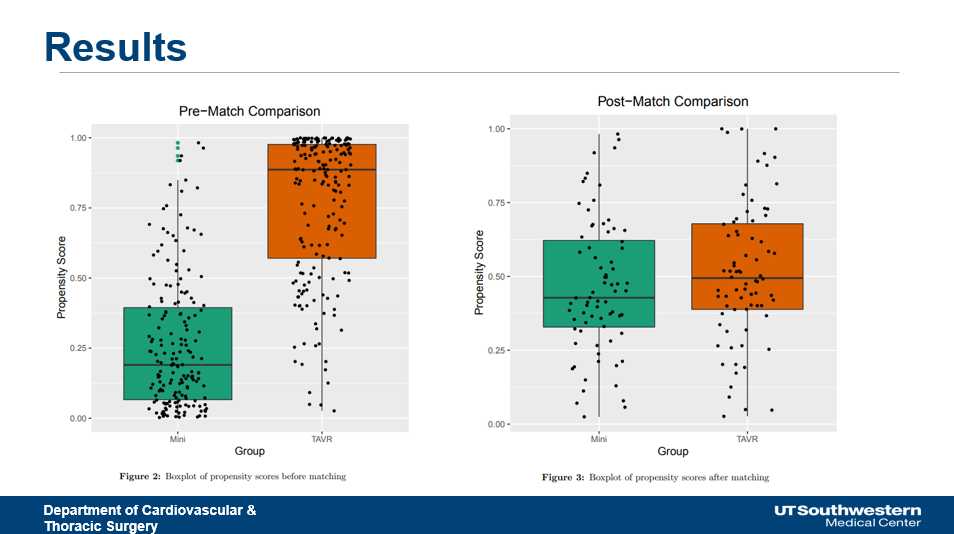 The COMMENCE trial, which evaluated the safety and effectiveness of AVR using a bioprosthesis with novel RESILIA tissue, is important to examine because the same tissue platform is used in a valve that is commonly implanted in current practice, said presenting author Joseph E. Bavaria, MD, from Penn Medicine in Philadelphia. 
"The background, importantly, is that contemporary aortic valves begin to exhibit structural deterioration within the 5-year time horizon, especially in high-risk patient subgroups, making this an important milestone with evaluating tissue durability," Dr. Bavaria said.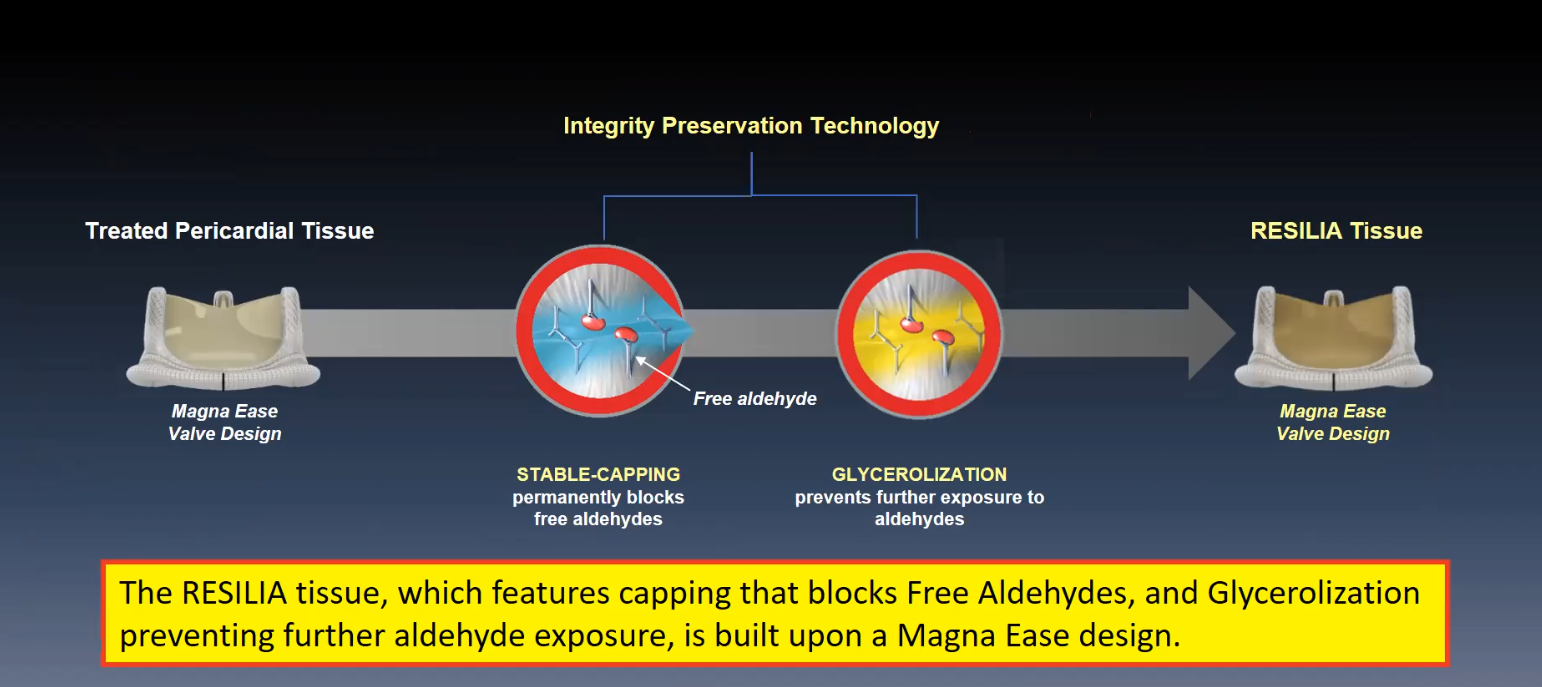 RESILIA tissue is a bovine pericardial tissue that incorporates a novel integrity preservation technology, explained Dr. Bavaria. It serves as a platform technology incorporated in the INSPIRIS RESILIA aortic valve and the KONECT RESILIA aortic valved conduit. 
"The RESILIA tissue, which features capping that blocks free aldehydes and glycerolization preventing further aldehyde exposure, is built upon a Magna Ease design," Dr. Bavaria said. The first feasibility study, evaluating the same valve model as the COMMENCE trial, included patients from two sites in Poland. That study showed stable hemodynamics and no events of structural deterioration in 133 patients, according to Dr. Bavaria. 
For the COMMENCE trial, several concomitant procedures were allowed as inclusion criteria, including coronary artery bypass grafting, ascending aortal fibrillation procedures, myectomy, and "redo" AVR procedures. "Key exclusion criteria were basically emergency endocarditis and multivalve procedures," Dr. Bavaria said. 
Of the 694 patients enrolled, 499 were available for 5-year follow-up, and none of the patients had moderate or greater than moderate severity of paravalvular or transvalvular insufficiency. The authors reported one event of structural valve deterioration that was intervened upon after the observation period. 
"There was no structural deterioration at 5 years—stable gradients and freedom from regurgitation all support durability over the observation period," Dr. Bavaria said. "This platform is used in the INSPIRIS and KONECT devices that cardiac surgeons implant every day, and it is heartening to know that the 5-year trial data are incredibly satisfactory."
The Aortic Valve/TAVR session begins today at 4:30 p.m. ET, and will be moderated by Jessica Forcillo, MD-MSc, MPH, from Centre Hospitalier de l'Université de Montréal in Quebec, Canada, and Gilbert H. Tang, MD, MSc, MBA, from the Mount Sinai Health System in New York, New York. After each presentation, audience members will have the opportunity to discuss results and ask live questions. 
Read more Daily Bulletin stories.