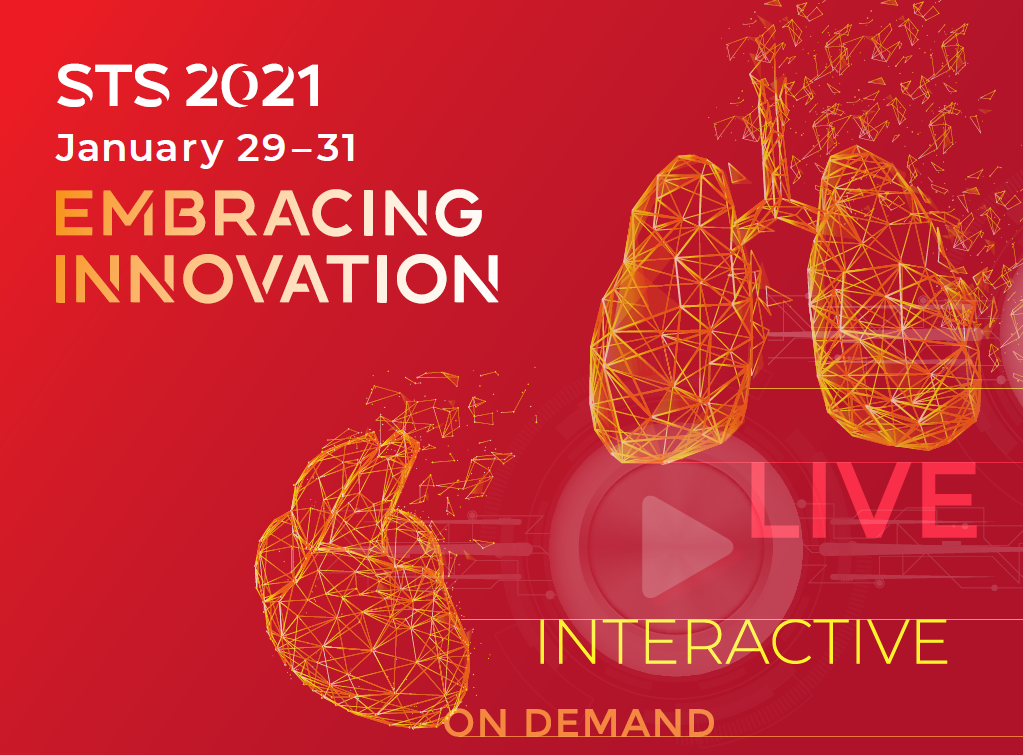 With just 3 weeks to go before the start of STS 2021—the Society's first-ever interactive, fully digital meeting—the growing expectation is that the event will be unlike anything that cardiothoracic surgery has experienced to date. 
Thousands of surgeons, residents, physician assistants, nurses, and other members of the surgical team will gather virtually January 29-31, for 2.5 days of practice-changing research, thought-provoking lectures, immersive video experiences, pro/con debates, and cutting-edge techniques and technologies.
STS 2021 will offer a state-of-the art virtual conference platform with an innovative learning environment, reliable functionality, and intuitive navigation. With increased flexibility and expanded reach, attendees will be able to connect in ways never before possible and actively learn in a uniquely immersive and engaging online setting.
"After a harrowing year in which we have been impacted by COVID and racial, social, and economic unrest, this meeting will bring us together from around the world to share the latest scientific advances, celebrate cardiothoracic surgery, reaffirm our dedication to patient care, and reflect on our accomplishments, resilience, and friendship," said Juan A. Crestanello, MD, chair of the Workforce on Annual Meeting.
Educational Sessions 
The rich and diverse educational program—which is the foundation of STS 2021—has something for everyone, no matter their area of practice. More than 475 high-scoring scientific abstracts will be presented, with content showcasing the latest research and hot topics from adult cardiac, general thoracic, congenital, critical care, health policy, ethics, and patient safety. 
The top-rated scientific abstracts that will be presented have been designated as the J. Maxwell Chamberlain Memorial Papers in honor of the renowned cardiothoracic surgeon who helped found The Society of Thoracic Surgeons. Also important are the Richard E. Clark Memorial Papers, which will highlight research utilizing data from the STS National Database. And for the first time, the program will include Chamberlain and Clark papers for critical care. All of these highly regarded papers will be featured on Saturday morning during specialty-specific parallel sessions.
In order to accommodate busy schedules, as well as a global audience, live sessions will be offered after-the-fact in an on-demand program library. Importantly, STS 2021 will be available with real-time translation in 17 different languages performed by artificial intelligence-based software.
Ask the Experts
Another interactive experience with master surgeons will be "Ask the Experts" chats on Sunday morning, which will allow for direct peer-to-peer conversations in a non-presentation style. 
These sessions—more than 20 of them—will feature a diverse group of leaders in cardiothoracic surgery discussing various topics on wellness, physician reimbursement, health care disparities, lung cancer screening, and much more. 
A link to the complete online program is available at sts.org/annualmeeting; attendees also will soon be able to access the STS 2021 conference platform, which is expected to be available to registrants a few days before the meeting.