STS 2021, Day 2 — In yesterday's STS/AHA joint session, "Management of Coronary Artery Disease in the Post-ISCHEMIA Era," presenters discussed the implications and nuances of recent prospective multicenter trials and urged critical thinking in the management of patients with coronary artery disease. 
The session, introduced and moderated by Pavan Atluri, MD, from the University of Pennsylvania in Philadelphia, and Elaine Tseng, MD, from the University of California, San Francisco VA Medical Center, commenced with "Key Pearls from the ISCHEMIA Trial for Surgeons," which examined takeaways from the trial, hailed by The New England Journal of Medicine as one of the most notable studies published in 2020.
The ISCHEMIA trial results garnered much attention from both scientific forums and the public news media, with many viewing "revascularization versus optimal medical therapy (OMT)" as central to the trial, said presenter Marc Ruel, MD, MPH, from the University of Ottawa Heart Institute in Ontario, Canada. 
Dr. Ruel pointed out that, in evaluating the results, it is difficult to determine what an "initial conservative strategy" means and that, in fact, a strategy of waiting 3.2 years to perform coronary artery bypass grafting (CABG) in patients with moderate to severe ischemia is as good as proceeding with revascularization immediately. His presentation highlighted how erroneous or incomplete interpretations of the ISCHEMIA trial data should be dissected to reveal what the findings truly suggest.
"If OMT were as good as CABG for hard endpoints, this would mean that percutaneous coronary intervention is significantly worse than OMT alone," said Dr. Ruel. "No modern data have ever suggested that."
During the session, Dr. Atluri also analyzed the evidence for hybrid coronary revascularization, and Mario F.L. Gaudino, MD, PhD, from Weill Cornell Medicine in New York, New York, explored evidence for total arterial revascularization. Jay S. Giri, MD, MPH, from Penn Medicine in Philadelphia, examined the long-term outcomes of percutaneous procedures using modern stents. 
CABG has long been considered the treatment of choice for left main disease, noted David A. Fullerton, MD, head of cardiothoracic surgery at the University of Colorado in Aurora. EXCEL, the largest trial of percutaneous coronary intervention (PCI), recently demonstrated PCI to be non-inferior to CABG.

Recommendations informed by the findings have been controversial, Dr. Fullerton said, for three principal reasons. One was the protocol definition used for myocardial infarction. "The primary composite outcome did not include repeat revascularization and whether or not there was a difference in all-cause mortality," he said. "The definition used for myocardial infarction may impact the data of any cardiovascular trial."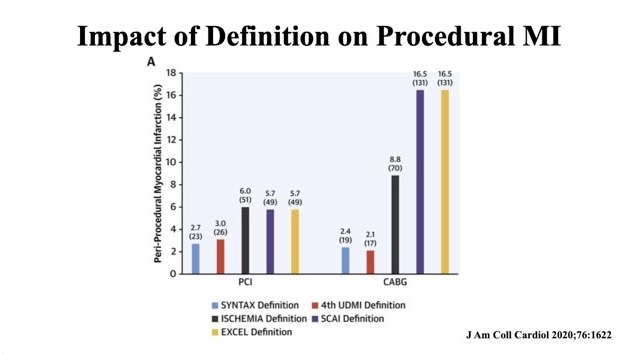 Secondly, repeat revascularization was not included in the primary composite for the study, but the actual trial demonstrated that repeat revascularization following either PCI or CABG was an independent predictor of both all-cause mortality and cardiovascular mortality, said Dr. Fullerton.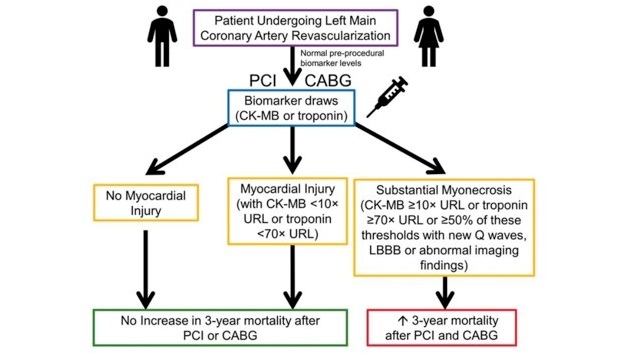 The third source of controversy was related to whether or not there was a difference in all-cause mortality, Dr. Fullerton continued. "And although the mortality for PCI was higher, with an odds ratio of 1.38, the study had been designed with this to be a secondary outcome. Therefore, it was not sufficiently powered to analyze this statistically." However, Bayesian analysis of the EXCEL data demonstrated that it was 99% probable that the mortality rate with PCI was significantly higher than with CABG, he said.
"CABG remains the treatment of choice for left main disease," Dr. Fullerton said, "But EXCEL will be extremely valuable in educating the heart team in how to treat patients with the appropriate left main anatomy and a shortened life expectancy."
Following the presentations, Drs. Atluri, Tseng, Fullerton, Gaudino, Giri, and Ruel engaged audience members in a panel discussion of the topics, during which they discussed differing analyses of the study data.
Read more Daily Bulletin stories.