STS News, Winter 2020 — The STS Annual Meeting begins on January 25 in New Orleans, and it will feature one of the largest gatherings of cardiothoracic surgery professionals, exciting research, thought-provoking lectures, and collegial networking in the world.
"I enjoy going to the Annual Meeting every year for several reasons," said STS Secretary Joseph F. Sabik III, MD. "It's the best opportunity to hear about the latest science and innovative techniques that will help me take better care of my patients. It's also a great way to see people I've come to know over the course of my career—learning not just what they're doing professionally, but also personally."
If you haven't registered yet, you still have time to save $100 off onsite pricing if you secure your spot by January 23. Onsite registration also is available.
Plan Your Schedule
Before you arrive in New Orleans, view the educational program at sts.org/annualmeeting so you can build your calendar around "must attend" sessions. Whether you want an update on the latest low-risk transcatheter aortic valve replacement trials and what they mean for your practice, actionable strategies for solving tough surgical situations, or guidance on how to build a thoracic robotic surgery program at your institution, the Annual Meeting offers sessions on each of these topics—plus so much more.
The educational lineup also includes sessions developed in conjunction with surgical societies from Canada and Europe, helping to ensure that the content reflects the realities of surgeons practicing in many different countries. STS and the Canadian Association of Thoracic Surgeons have developed a session looking at how approaches to surgery for advanced stage cancer differ between Canada and the United States. In addition, an STS and Canadian Society of Cardiac Surgeons session will outline how coronary surgery can evolve to improve patient outcomes.
Bicuspid aortic valve repair with aortic root aneurysm will be the focus of the STS/European Association for Cardio-Thoracic Surgery session, while "Getting Out of Trouble—Rescue Surgery after Common Nightmare Situations" will be offered in conjunction with the European Society of Thoracic Surgeons.
Explore NOLA
Although the main reason you'll be in New Orleans is for the education, make sure you also take advantage of the history, food, music, and more that the Crescent City has to offer. The city's multicultural heritage is reflected in its architecture—everything from Creole cottages and shotgun houses to Southern mansions and ornate cathedrals. Stroll through the lively French Quarter, stately Garden District, or bohemian Marigny on your own, or book a professional tour. If you're hungry after all that touring, indulge in the area's signature dishes, including jambalaya, crawfish etouffee, gumbo, red beans and rice, po' boy sandwiches, muffulettas, and, of course, beignets. Favorites include Bourbon House, GW Fins, Red Fish Grill, Commander's Palace, Mr. B's Bistro, Central Grocery & Deli, and Café Du Monde.
And while you often can come across outstanding musicians on street corners, check out the Spotted Cat Music Club or Preservation Hall for soulful jazz.
---
Add Tech-Con to Your Meeting Itinerary
Prepare yourself for game-changing cardiothoracic surgery technologies by attending Tech-Con on Saturday, January 25 in New Orleans. New for 2020: Tech-Con is a ticketed session and will offer the option to claim CME credit. Exciting additions to the program include two Lunch and Learn sessions, during which industry experts and surgeon moderators will discuss the latest products and technology. Tech-Con will conclude with a keynote lecture by innovation expert Mark S. Cohen, MD, the always popular Shark Tank presentations, and a cocktail and networking reception in the exhibit area.
---
---
Don′t Miss These Inspiring Keynote Lectures
New this year, the Annual Meeting will feature a third keynote lecture to complement the existing Ferguson and Lillehei Lectures. The Vivien T. Thomas Lecture will honor the surgical technician who worked with Alfred Blalock, MD, and pioneered the anastomosis of the subclavian artery to the pulmonary artery, among other accomplishments.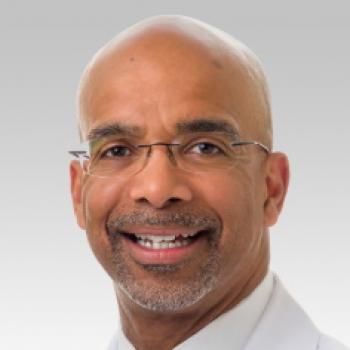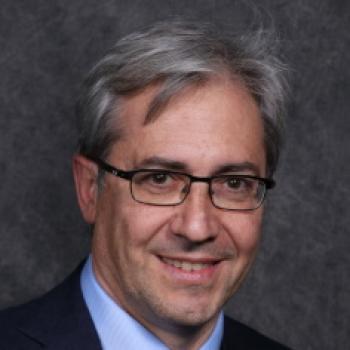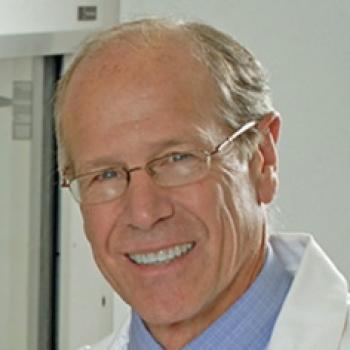 ---
Residents Battle for Jeopardy Championship Title
Don't miss the exciting Jeopardy Championship at the Annual Meeting, modeled after the popular television game show. The competition will feature cardiothoracic surgery residents from the University of Michigan and Deutsches Herzzentrum Berlin showing off their knowledge of the Thoracic Surgical Curriculum. The winners will receive a cash prize and international bragging rights. Stop by the Exhibit Hall at 4:45 p.m. on Sunday, January 26 to cheer on your favorite team.