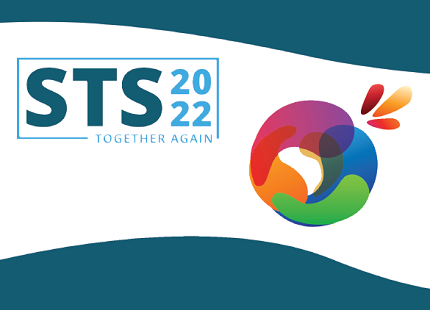 ​
STS News, Summer 2020 — "To be outstanding, get comfortable with feeling uncomfortable," or so the saying goes. The COVID-19 global pandemic certainly has pushed cardiothoracic surgery out of its comfort zone.
Despite feelings of uncertainty and doubt these past few months, the specialty is moving forward. Surgeons are venturing into workdays that look quite different; but that's what growth feels like, many would say.
This was an important focus of the "Global Summit on Reactivating Cardiothoracic Surgery Programs," hosted in May by STS President Joseph A. Dearani, MD. For the first time, leaders representing the most prominent surgical organizations from around the world gathered in one (virtual) place for an open, honest dialogue about the comeback of the specialty following the COVID-19 crisis.
The webinar featured Sanghoon Jheon, MD, PhD, president of the Asian Society for Cardiovascular and Thoracic Surgery, Tomislav Mihaljevic, MD, CEO and president of the Cleveland Clinic, Domenico Pagano, MD, FRCS(C-Th), FETCS, secretary general of the European Association for Cardio-Thoracic Surgery, Enrico Ruffini, MD, president of the European Society of Thoracic Surgeons, Valerie W. Rusch, MD, president of the American College of Surgeons, and Vaughn A. Starnes, MD, president of the American Association for Thoracic Surgery.
"Moments like this demonstrate that we are stronger together and are able to weather the storm if we stand together and learn from one another," said Dr. Dearani. "I am confident that we will persevere and prevail in our resolve to protect our patients, our fellow surgeons, and health care workers everywhere in the world as we recover from this crisis."
This meeting of great minds tackled various important, relevant topics while harnessing the collective knowledge of high-level leaders known to be fierce guardians of and advocates for cardiothoracic surgery. They shared vision and guidance about lessons learned from the COVID-19 pandemic, the reintroduction of elective procedures, physician wellness, and—most importantly—plans for the future of the specialty.
A more timely and sophisticated dissemination of accurate and critical information throughout the health care community may have been helpful and, in some cases, could have even meant the difference between life and death.
"These are the kinds of strategies that we need to work together on both nationally and internationally to mitigate either a second surge in COVID or other similar pandemics in the future," said Dr. Rusch.
The Cleveland Clinic in Ohio is an international health care system with a presence in the United Arab Emirates—a country in which COVID patients appeared ahead of the US. As a result, administrators were warned earlier on about the severity of the virus and the challenges that it could potentially create in a hospital environment. With this valuable and immediate flow of daily information, the Cleveland Clinic began preparations—including securing adequate amounts of PPE and creating a sufficient surge capacity—in the beginning of January.
"As a larger health care system, we had a unique opportunity to flex our resources in ways that allowed us to adequately address this pandemic. Information was essential to us successfully meeting this challenge," said Dr. Mihaljevic.
Safe Reintroduction of Cardiovascular Care
The shutdown of elective surgeries and other nonessential medical care during the pandemic has left many hospitals with empty operating rooms and a serious shortage of patients. However, as restrictions begin to ease in some parts of the world, procedures unrelated to the coronavirus have slowly resumed. It's important that the rebooting of routine cardiothoracic operations occurs in a "phased manner," according to Dr. Dearani.
These phases may be best determined with the help of accurate, real-time data secured in collaboration with institutions, virologists, and epidemiologists. Dr. Pagano explained that because of the "regional behavior" of the virus, this type of "granular" assessment is needed, and the specific environments and their capabilities must be considered.
Also essential to the successful relaunch of cardiothoracic surgery is the utilization of testing and triaging. Dr. Rusch described how Memorial Sloan Kettering (MSK) has progressively intensified its testing so that the status of every patient and staff member is known. This, she said, has been crucial toproviding "the most COVID-free environment." Many hospitals around the world also have established widespread testing of their health care workers and patients. Dr. Jheon described how his hospital in South Korea sends daily text messages to every employee inquiring about symptoms or possible contact history. They are expected to reply before 10:00 a.m.; if a possible risk is determined, the staff member may be told to stay home.
"Interconnection, collaboration, and integration. These are three magic words that we have to use in the future."
Enrico Ruffini, MD
In addition, MSK, like other hospitals, has developed a COVID-free pathway, which has proven to be another successful strategy. This is a separate route and process for COVID-positive patients to enter the institution, receive treatment and undergo procedures, recover from anesthesia, and be discharged home. Strategies such as these are especially important as hospitals move forward and begin their recoveries, because "this infection is not about to disappear anytime soon," said Dr. Rusch.
The group also collectively agreed that the role of the heart team, with principles such as strong leadership, solidarity, and empathy, is more essential than ever. "At this time, with reduced resources and high risk of infection, we may have to face difficult decisions. It's important that no clinician makes decisions of this magnitude on his/her own. We need to collaborate and share the decision-making burden," said Dr. Pagano.
Just as mentionable as the return of cardiothoracic surgery programs is the potential mental health crisis facing health care workers. COVID-19 undoubtedly has tested the physical and emotional wellbeing of those on the front lines of this pandemic. No long-term data for the coronavirus and its psychological effects are available, but past similar crises have shown that health care workers are at great risk for depression, anxiety disorders, and post-traumatic stress disorder.
"We, as surgeons on the front lines, are likely to be exposed to this kind of depression. This is very important and not something that we can underestimate," said Dr. Ruffini.
In recognizing the seriousness of these challenges, Dr. Dearani said he has been calling several colleagues every day—in the US and around the world—to check in on their physical and mental health. He said he is grateful that the cardiothoracic surgery, cardiology, and other medical specialty organizations have come closer together these past several months, and he asked that they continue to be there for each other.
"This crisis has really brought forth a new appreciation for what those of us in medicine do to care for others. I think it's sort
of a golden moment."
Valerie W. Rusch, MD
Finding the Silver Lining
In the days ahead, as cardiothoracic surgery perseveres and adjusts, one day at a time, there will be a need for steady and supportive voices everywhere and at every level. The specialty can expect more collaboration and less competition. This may include working closely with other disciplines and different associations, as well as new relationships between local and regional hospitals.
"Interconnection, collaboration, and integration. These are three magic words that we have to use in the future. This will not be the last pandemic. This is just the beginning. Second waves and new viruses will appear, and it would be nice if we used this crisis to be better," said Dr. Ruffini.
Many expect this global pandemic to be an accelerator for changes and transformation in health care and its delivery. According to Dr. Starnes, the COVID crisis already has pushed forward to now what otherwise may have taken 3 to 5 years. He used the rapid rise in telemedicine as an example, explaining that half of his clinic is now by e-visit.
So far, telehealth has been successfully bridging the gap between people, physicians, and health systems, enabling patients to stay at home and communicate with physicians through virtual channels, while reducing the likelihood of spread to medical staff on the front lines and the public.
Perhaps the brightest of the silver linings, though, is the recuperation of a "well-deserved reputation of an honorable profession that serves a greater need," said Dr. Mihaljevic.
Dr. Rusch agreed. "In recent years, physicians have felt unappreciated and embattled. This crisis has really brought forth a new appreciation for what those of us in medicine do to care for others. I think it's sort of a golden moment."
---
> Watch the Global Summit at sts.org/globalsummit or on the STS YouTube channel.