4 min read
STS Develops Resource Utilization Tool for Cardiac Surgery
The COVID-19 pandemic has significantly constrained hospital resources, making informed resource allocation decisions more important than ever. To assist its members and other health care providers in triaging adult cardiac surgery cases, STS has developed an interactive resource utilization prediction tool. 
The online STS Resource Utilization Tool for Cardiac Surgery is free to use and open to everyone. The power behind the tool is 440,000 de-identified patient records from the STS Adult Cardiac Surgery Database from 2018 and 2019. Displaying outcome metrics such as time in the operating room, time on the ventilator after surgery, ICU and hospital lengths of stay, and expected number of blood product units likely to be needed, the tool allows you to estimate the resources your hospital will need for your patients.
>Access the tool at sts.org/resourcetool. For more information, contact the STS Research Center.
---
Society Prepares New Strategic Plan
The STS Board of Directors and other surgeon and staff leaders recently participated in a strategic planning retreat. The March session in Chicago was one of several that will help chart the mission, vision, and strategy for the Society for the next 3 to 5 years.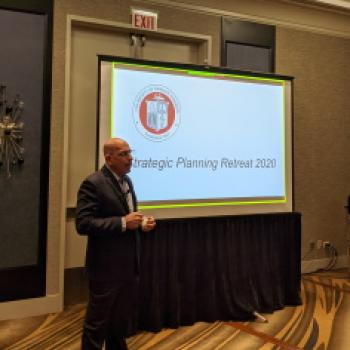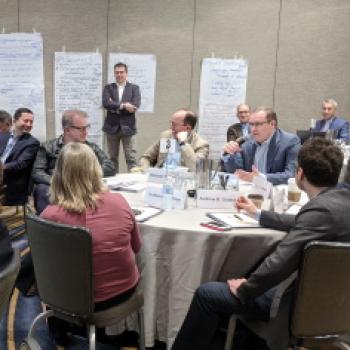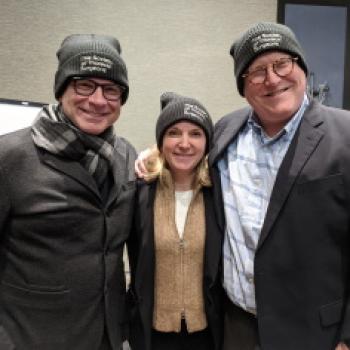 ---
Gain Insights into Your Performance with Individual Outcomes Report
The first round of surgeon-specific outcomes reports from the STS Adult Cardiac Surgery Database (ACSD) were released in January to approximately 400 participants. The reports included individual outcomes on coronary artery bypass grafting (CABG), aortic valve replacement (AVR), AVR+CABG, isolated mitral valve repair/replacement (MVRR), and MVRR+CABG.
If you are an ACSD participant and would like to receive your personalized report in the next release later this year for data from January 2017 to December 2019, complete the election form at sts.org/surgeonspecific.
>If you have questions about this initiative, please contact surgeonspecific@sts.org.
---
Roundtables Offer Perspectives on Low-Risk TAVR, Tobacco Use, ISCHEMIA Trial, and More
The Society's annual roundtable series brings experts together for lively discussions on a variety of hot topics. This year's conversations cover issues that impact cardiothoracic surgeons, members of the health care team, and patients, including:
Artificial Intelligence and Machine Learning in Cardiothoracic Surgery
Which Low-Risk Patients Should Receive TAVR?
The Changing Landscape of Tobacco Use
What Is the Best Way to Treat Heart Disease?
Strategies for Surgeons to Prevent Burnout
The roundtables are available as videos on the STS YouTube channel and as episodes on the STS Surgical Hot Topics podcast.
>Watch videos of the roundtables at sts.org/videos; podcast episodes are accessible at sts.org/podcast or via your favorite podcast app.
---
Stakeholders Discuss Critical Issues for TVT Registry
The STS/ACC TVT Registry Stakeholder Advisory Group (SAG) convened on February 24 for an important meeting in Fort Washington, Maryland. The SAG consists of representatives from STS, the American College of Cardiology, the Society for Cardiovascular Angiography and Interventions, industry, health systems, patient groups, US government agencies, and others. The attendees discussed current research projects based on TVT Registry data, progress on a Japanese TVT Registry, and development of a composite risk model. They also learned how health systems, industry, the Centers for Medicare & Medicaid Services, and the Food and Drug Administration are utilizing TVT Registry data. Michael J. Mack, MD, Joseph E. Bavaria, MD, Nimesh D. Desai, MD, PhD, and Tsuyoshi Kaneko, MD, were the surgeons representing STS during the meeting.
---
Annals Readers Favor Content on CABG Recovery, Outcomes Data, Lung Cancer
The most-downloaded articles on The Annals of Thoracic Surgery website in 2019 focused on a wide variety of topics, including exercise therapy after coronary artery bypass graft surgery, adult cardiac surgery data in the STS National Database, and non-small cell lung cancer. Both recent papers and older articles were popular, with one even dating back to 1966—the second year the journal was published.
>A subscription to The Annals is a benefit of STS membership. Log in to read any of the below articles at annalsthoracicsurgery.org.
Most-Downloaded Articles in 2019
| | | |
| --- | --- | --- |
| Title | Number of Downloads in 2019 | Date of Publication |
| Exercise Therapy after Coronary Artery Bypass Graft Surgery: A Randomized Comparison of a High and Low Frequency Exercise Therapy Program | 9,639 | May 2004 |
| The Society of Thoracic Surgeons Adult Cardiac Surgery Database: 2018 Update on Outcomes and Quality | 9,077 | Jan. 2018 |
| Standard Uptake Value Predicts Survival in Non-Small Cell Lung Cancer | 8,313 | Sept. 2009 |
| The Rate of Pleural Fluid Drainage as a Criterion for the Timing of Chest Tube Removal: Theoretical and Practical Considerations | 7,640 | Oct. 2013 |
| Publication of Unethical Research Studies: The Importance of Informed Consent | 5,470 | Feb. 2003 |
| Localized Hodgkin's Disease Presenting as a Sternal Tumor and Treated by Total Sternectomy | 5,287 | Jan. 1966 |
| Surgical Treatment of the Dilated Ascending Aorta: When and How? | 5,159 | June 1999 |
| The Use of High-Dose Hydroxocobalamin for Vasoplegic Syndrome | 5,023 | May 2014 |
| Long-Term Survival in Patients Receiving a Continuous-Flow Left Ventricular Assist Device | 4,926 | Mar. 2018 |
| Adjust for Multiple Comparisons? It's Not That Simple | 4,738 | May 2016 |