Key Points
Cardiothoracic surgeons are among those who are navigating the growing impact of COVID-19 and embracing the changes, which are happening by the minute.
Dr. T. Sloane Guy describes how the coronavirus pandemic is affecting hospitals and patients in the US and what it means for the cardiothoracic surgery specialty.  
The novel coronavirus (COVID-19, 2019-nCoV) crisis is an international one. As of March 18, 2020, there were 7,038 total confirmed cases of the disease and 97 deaths in the United States, according to the US Centers for Disease Control and Prevention (CDC). The total number of cases includes 269 travel-related exposures, 276 due to close contact, and 6,493 cases under investigation for source of exposure. In addition, there have been 49 cases among people who have repatriated to the US: 3 from Wuhan, China, and 46 from the Diamond Princess cruise ship. As of today, all states have confirmed cases.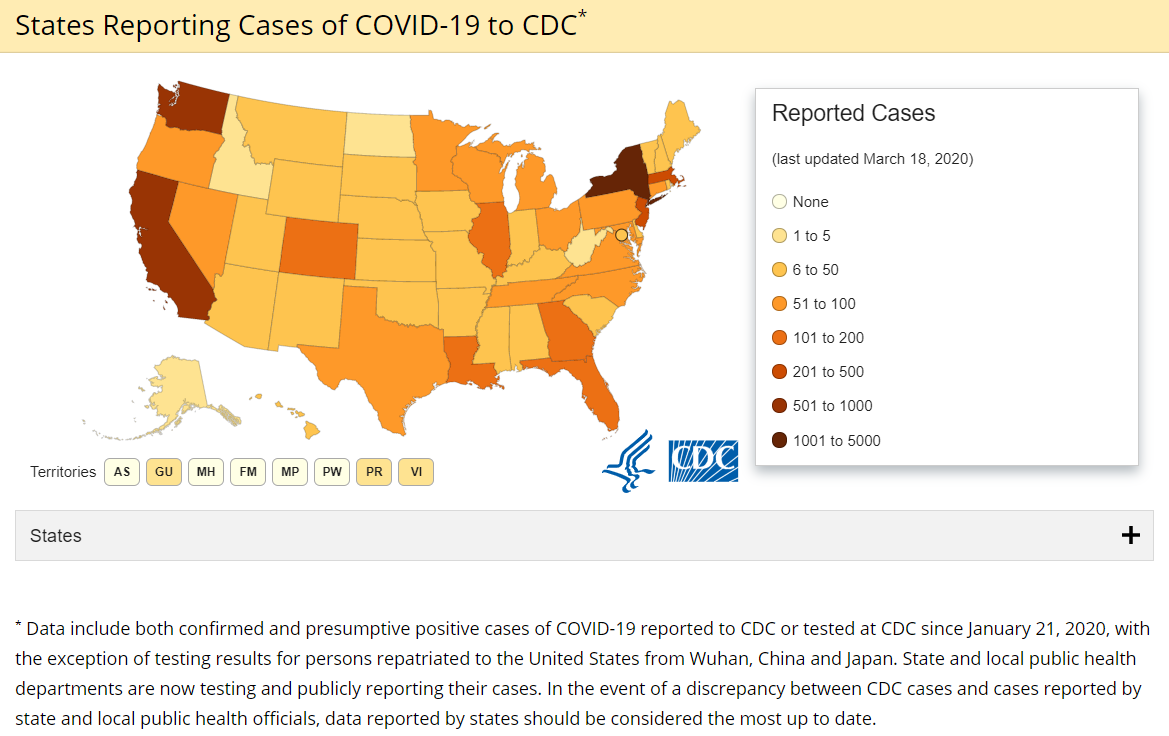 The magnitude and swiftness of the impact on our lives as cardiothoracic surgeons is significant and includes the following:
International and domestic travel restrictions by health care organizations.
Widespread unprecedented cancelling of major academic medical meetings, including the American Association for Thoracic Surgery Annual Meeting and the American College of Cardiology World Congress.
Recommendations by numerous organizations such as the American College of Surgeons that all elective surgical procedures be postponed.
Increasing use of telemedicine for outpatient office visits.
Cancellation of internal hospital meetings involving 10 or more people.
Increasing concerns voiced from patients who are scheduled for urgent surgery about the safety of having their procedures and the potential risk of contracting the disease.
Alarming data suggesting a higher rate of infection and severity of infection among health care workers, raising concerns about our personal safety.
A low, but real, rate of extracorporeal membrane oxygenation (ECMO) use to salvage COVID-19 patients with severe respiratory failure, along with concerns about the risk of exposure to surgeons and the patient care team.
All of the things impacting the community at large, including social distancing, isolation, and the closure of non-essential businesses (restaurants in many cities and towns).
Impact of widespread school closures, especially for families in which both parents work and even more so if both parents are health care workers.
Some surgeons have been requested to be on standby, ready to serve as general surgeons, ICU attendings, or triage staff, should the need arise.
Many hospitals have restricted family members from visiting their loved ones in the hospital, except for the dying patients. In those cases, visits are still limited. 
Physicians have contracted the virus and therefore may represent a source of infection to patients and staff. When surgeons get infected, they will be removed from the hospital's workforce, which could impact capabilities of helping other patients.
Blood donations nationwide have plummeted, thus potentially reducing our ability to transfuse either COVID-19 patients or other cardiothoracic surgery patients.
Of particular interest to cardiothoracic surgeons will be our role in the provision of ECMO in patients with severe respiratory failure. ECMO was used successfully to salvage such patients during the H1N1 viral pandemic in 2008 and has already been utilized in the treatment of COVID-19 patients. However, ECMO is a scarce resource and is not available in most US hospitals. Even in tertiary hospitals, ECMO equipment has a finite capacity. We also should be concerned about limits to the number of ECMO circuits and disposable supplies needed. 
Cardiothoracic surgeons are leaders and well prepared to be in charge during duress. It's time to offer our leadership services to our hospitals and communities.

Dr. T. Sloane Guy
Furthermore, such patients will likely occupy ICU beds that are typically used by other patients, including cardiothoracic surgery patients. One of my concerns during this crisis is that we do not neglect other or equally needy patients such as those who have endocarditis, aortic dissection, heart failure, unstable angina, and other urgent conditions that can be even more deadly than COVID-19.
Members of The Society of Thoracic Surgeons and the Extracorporeal Life Support Organization (ELSO) are poised to assist in the effort to successfully manage the ECMO needs of COVID-19 patients.
Cardiothoracic surgeons may do the following to help:
Enhance and possibly expand ECMO capability and expertise immediately in their facilities, following ELSO-based guidelines when patients are placed on ECMO.
Carefully consider cancelling truly elective cardiothoracic surgery procedures when the risk of delay for 2-3 months is minimal (e.g., asymptomatic mitral regurgitation), but if possible, don't delay surgery for patients who are at risk with such delays. 
Follow general guidelines for minimizing their own chances of contracting the disease: handwashing, social distancing, avoiding gatherings of more than 10 people, limit exposure to high-risk or confirmed patients, do not come to work sick (something we have traditionally done), get tested when appropriate symptoms arise (fever, cough, shortness of breath, exposures).
Be prepared to change course and make even more drastic changes to your practice, including providing general surgery or ICU services if you are qualified to do so—which many of us are.
Cardiothoracic surgeons are leaders and well prepared to be in charge during duress. It's time to offer our leadership services to our hospitals and communities.
Read the Hong Kong perspective from Dr. Alan D. L. Sihoe.
---
T. Sloane Guy, MD, MBA, is a Professor of Surgery at Sidney Kimmel Medical College at Thomas Jefferson University Hospital and Director of Minimally Invasive & Robotic Cardiac Surgery. He previously served as Director of Robotic Cardiac Surgery at Weill Cornell Medicine/New York-Presbyterian Hospital in New York. Dr. Guy has a broad range of surgical capabilities but is very experienced and nationally renowned as a leader in robotic mitral valve repair and other robotic cardiac surgical procedures. He also is chair of the STS Task Force on Robotic Surgery.