CABG, Opioid Studies Make Headlines
The Society issued three press releases this past quarter highlighting important research on the benefits of coronary artery bypass grafting surgery (CABG) over percutaneous coronary intervention (PCI), how the opioid epidemic has led to an increase in donor hearts, and the institutions generating the most research through grants from The Thoracic Surgery Foundation (TSF). See pages 8-9 for more information on TSF grants.
A study published online in The Annals of Thoracic Surgery in May showed that CABG surgery had a significant mortality benefit over PCI in patients with multivessel disease. The research, by Suresh R. Mulukutla, MD, and colleagues from the University of Pittsburgh Medical Center in Pennsylvania, suggested that CABG should be considered in broader patient populations, not just in cases of patients with diabetes and left ventricular dysfunction, as is commonly practiced. Media outlets such as MedPage Today, Cardiovascular Business, and the Cardiovascular Surgery Show on SiriusXM Doctor Radio covered the story.
An Annals study released in June highlighted the increase in hearts available for transplantation as a result of the opioid epidemic—and that these organs may be as suitable as any other hearts. The researchers, including senior author Nader Moazami, MD, from NYU Langone Health in New York, concluded that overdose status alone is not a valid reason to discard an otherwise viable donor heart. The study generated interest from Physician's Weekly, TCTMD, Yahoo News, and the Interventional Cardiology Show on SiriusXM Doctor Radio. For more information on the Society's media relations efforts, visit sts.org/media or contact STS Media Relations.
---
Contribute to Latin America Conference and STS Annual Meeting
Share your research with an international community of cardiothoracic surgery professionals. Scientific abstract submissions and proposals are now being accepted for the STS/EACTS Latin America Cardiovascular Surgery Conference, November 22–24 in Cancun, Mexico, and the STS 56th Annual Meeting and Tech-Con, January 25–28, 2020, in New Orleans, Louisiana.
Latin America Conference
Abstracts may be submitted in any of the following categories: adult congenital heart disease, aorta and aortic disease, aortic root, aortic valve, atrial fibrillation, coronary artery disease, heart failure/ventricular assist devices, mitral valve, pediatric congenital heart disease, quality and outcomes initiatives, or tricuspid valve. Visit cardiovascularsurgeryconference.org/abstracts and submit your abstract by Friday, August 2.
Annual Meeting
Abstracts and surgical videos may be submitted in the areas of adult cardiac surgery, congenital heart surgery, general thoracic surgery, basic science research, critical care, quality improvement, geriatrics, and cardiothoracic surgery education. Visit sts.org/abstracts and submit your abstract by Tuesday, August 13.
Tech-Con
Submit proposals for short presentations on new cardiothoracic surgical technologies or innovative, off-label, or outside-the-box techniques that address complex problems. Accepted proposals will be presented during the Shark Tank session to a panel of experts and the audience. Visit sts.org/tech-con and submit your proposal by Tuesday, August 13.
---
---
Reminder: Elect to Receive Surgeon-Specific Feedback
If you participate in the STS Adult Cardiac Surgery Database (ACSD), don't forget to take advantage of a new opportunity for self-assessment and quality improvement in cardiothoracic surgery—surgeon-specific outcomes reports. For those who affirmatively opt in, these feedback reports will be available beginning this fall and will include data on coronary artery bypass grafting (CABG), aortic valve replacement (AVR), CABG+AVR, mitral valve repair and replacement (MVRR), and CABG+MVRR for January 2016 through December 2018. If you would like to receive your surgeon-specific reports, visit sts.org/surgeonspecific to get started.
---
Express Your Interest in STS Leadership Positions
All members are invited to participate in the Society's self-nomination process for standing committee and workforce appointments. Submissions will be accepted September 1–30; you will receive an email with further information on how to self-nominate.
A full list of the Society's standing committees and workforces can be found at sts.org/leadershipstructure. Leadership appointments are approved by the STS Executive Committee each year, usually during its December meeting. Positions for 2020–2021 will take effect immediately after the STS 56th Annual Meeting in New Orleans, January 25–28, 2020. The majority of open slots are for 3-year terms, renewable on a one-time basis.
If you have questions about the STS leadership structure or the self-nomination process, contact Adam Doty, MPP, Senior Manager, Governance and Membership.
---
STS Has Presence in China, Brazil, Ireland
Society leaders recently networked with colleagues during cardiothoracic surgery events in Asia, South America, and Europe.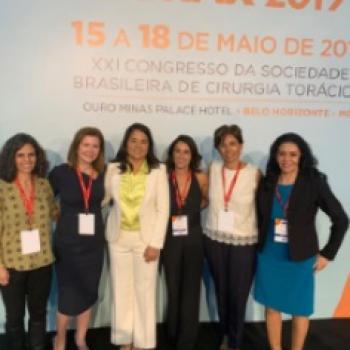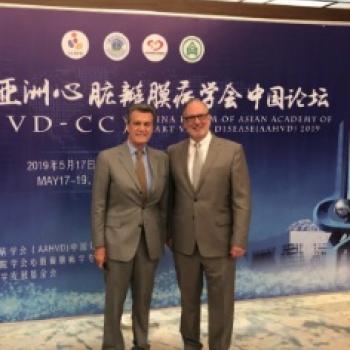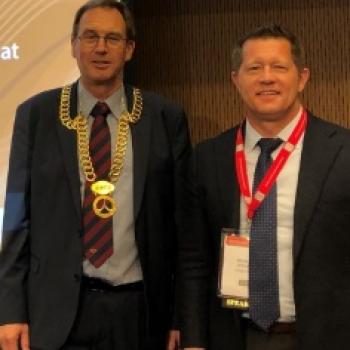 ---
The Annals Impact Factor Reaches a Record High
For a third consecutive year, the impact factor has increased for The Annals of Thoracic Surgery and is the highest in Annals history.
The impact factor, an important metric indicating a journal's influence, measures the frequency with which the average article has been cited in a particular year. For 2018, The Annals impact factor was 3.919, as reported by Clarivate Analytics in its Journal Citation Reports.
Article topics that received the most citations last year include clinical practice guidelines on arterial conduits for coronary artery bypass grafting and surgical treatment of atrial fibrillation, as well as a risk adjustment model from the STS General Thoracic Surgery Database for predictors of major morbidity or mortality after resection for esophageal cancer.
A subscription to The Annals is a benefit of STS membership. To read the journal online, visit annalsthoracicsurgery.org.
---
Scholarships Foster the Next Generation of Cardiothoracic Surgeons
Help support the future of the specialty by encouraging general surgery residents and medical students interested in cardiothoracic surgery to apply for a 2020 STS Looking to the Future (LTTF) Scholarship.
Scholarships include complimentary registration for the STS 56th Annual Meeting and Tech-Con 2020 in New Orleans, a 3-night stay at an STS-designated hotel, participation in exclusive events, an assigned mentor to help plan a schedule of educational programming and facilitate introductions, and reimbursement of up to $500 in related travel expenses.
Previous LTTF scholarship recipients report that participating in the program influenced their decision to train in cardiothoracic surgery. 
"The opportunity to meet attendings from around the country and learn of their career paths and respective programs was invaluable," said 2019 scholarship recipient Dana McCloskey, MD, a general surgery resident at Cooper University Hospital in Camden, New Jersey. "All were very supportive, welcoming, and willing to answer questions and offer guidance."
If you know of a general surgery resident or medical student who may qualify for an LTTF scholarship, encourage him or her to apply. You also can offer to write a letter of recommendation on the applicant's behalf.
Application details will be available at sts.org/lttf in mid-August. For more information, contact Rachel Pebworth, Affiliate Manager, Awards and Operations.
---